Features you'll love!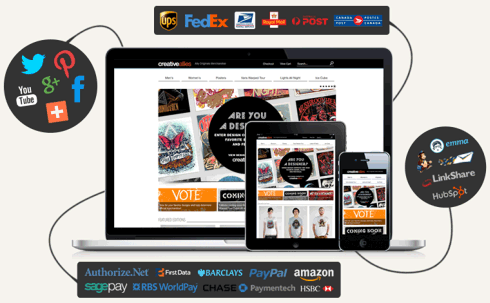 With our easy setup and abundance of features, you'll have your e-commerce store up and making money in no time. Unlike our competitors, you can access all of our amazing features no matter what plan you're on. We even add more features every few months!
Manage your contentWith our content management system, you can easily create great information pages and custom forms for your site. Each Teja Media store comes with a built-in blog, perfect for spreading the word about your business!
Accept credit cardsChoose from more than 50 payment gateways like Authorize.net, PayPal, and FirstData. You can also accept offline payments like checks, money orders, and purchase orders.
OUR CLIENTS